What sort of services do you offer? Do your offer XYZ service? What's on your menu?
Unfortunately, I'm not a restaurant(though it would be pretty impressive if I was!) so I don't have a "menu" to show you(nor do I want to anyways since that takes all the sensuality out of it).. I will say, however, that I offer GFE and PSE services, my restriction is greek, and am quite open-minded, so I'm sure we'll have a great time together!
I am much more of a "go-with-the-flow" type of gal, so if you are dead set on having an encounter happen in a very specific manner, I am probably not who you are looking for. Who knows what can happen in the heat of the moment, and every encounter is always unique.
What's the best way to reach you?
Truthfully, I'm not a huge fan of talking on the phone. I will always prefer contact by email or text, though if you prefer to speak on the phone before meeting, use email or text for initial contact, and we can arrange a chat from there.
I won't answer any calls from blocked numbers, and I can be picky with the type of messages I'll respond to; so please be polite and thorough in your first message to me.
Do you ever visit the united states?
No, I am banned from entering the US because of being a sex worker, so I'm unable to ever tour there.
What is the difference between your "oral indulgence"and "gfe meetings"?
Since I've gained a decent reputation for my oral skills I decided to offer a separate rate for oral only encounters. This type of meeting does not involve PIV sex, and is more geared towards those who would prefer to be pampered, have the meeting be all about your pleasure.. After a long day at work, who wouldn't enjoy being treated like a king while they get to unwind and relax!
GFE meetings are for those who want full exploration of each others bodies, whether soft and sensual, or more hot and heavy... and for those who like to reciprocate the pleasure during playtime!

I only offer uncovered oral.
I take my sexual health seriously and get tested often, and I know and understand the risks of offering BBBJ. I don't personally enjoy covered oral, and so I chose to not make it an option.
If you're looking for covered oral, there are plenty of safe-GFE providers that would be happy to meet with you!
All full sex is covered at all times.
What are the add-ons on the rates page?
PSE MEETINGS - Can be applied to GFE or Oral Indulgence meetings. For those who maybe like to be a little more dominant and have things be a little rougher during our fun. Can include face-fucking, deep-throating, COF, dirty talk, hair pulling, spanking, etc. My restriction is greek(anal).
PHOTO/FILMING - Can be applied to GFE or Oral Indulgence meetings. You can take videos or photos during our encounter to your hearts content(who doesn't love a souvenir?)!
OUTCALLS - Can be applied to GFE or Oral Indulgence meetings. Outcalls are to upscale hotels only unless we've met a few times and trust is built between us, in which case an outcall to your private residence is also possible. Within downtown area, outcall fee may be higher if travelling outside of downtown.
SOCIAL/CUDDLING - Social time can be added to GFE or Oral Indulgence meetings or can be separate as its own date. Social dates are anything outside of our private rooms that don't include intimacy, cuddling dates can be inside privately, but will involve nothing more than some cuddling, affection and light kissing(no sex). Social dates are great for going out and about, cuddling is great for staying in while watching a movie or something similar!
How does your "threesome with MAry JAne" package work?
It's essentially the same as a two hour meeting, but more casual and with lots of snacks and more chatting/cuddling. I usually have several types of edibles or bud strains, so depending on what type of vibe you would like for the meeting(Chill and relax? Euphoric? More erotic and sensual? Giggly/Playful?) I can prepare what we'll enjoy before hand so when you arrive, we can just have a lot of fun without any stress!
If coming to meet for any type of date that may involve intoxication of any kind, whether weed or alcohol, please do not drive and make sure to arrange for transportation home ahead of time.
Where are you located? do you do outcalls?
I'm currently based in the Ottawa/Gatineau area, and my incall is located in Hull near the intersection of Maisonneuve and Des Allumentieres just over the Portage Bridge.
A fair warning, however, that while you won't see them when visiting, my incall has cats that live there, so be wary if you have allergies. I will always have allergy pills on hand if needed as well.
Outcalls I only offer to upscale hotels; this is not to be snobby, but for safety reasons, which I can always explain further when we meet if you're interested in knowing why.
I offer outcalls to private residences if I have met you more than once before, and I feel comfortable around you. A travel fee will still apply as well for transportation in this situation.
Do you allow DFK during meetings?
Here's the thing: kissing, to me, is a lot like making love - you start slow, seduce each other, and get heavier as it goes on.
If you start trying to shove your tongue down my throat within the first few minutes, I absolutely will get turned off. Play it safe - let me introduce tongues into the mix, let your lips and tongue be intertwined and have equal time in the spotlight.
I won't really hesitate to correct you if your kissing is taking away from the vibe of our meeting.
WhEN ARE YOU VISITING XYZ CITY NEXT?
I won't be touring as often as I used to, though I will still be visiting cities across Canada and parts of Ireland and the UK. I'm trying to make sure to visit certain cities when the timing is right.. Whether for the schedule in my personal life, the weather in that particular city, cost of travel and accommodations that time of year, or if certain events are happening in that city during a particular time. Now that I'm unable to travel as frequently as I used to, I want to make the most out of the trips I do take, including opportunities for me to be a tourist and explore said city, so while you're always welcome to let me know where you would like me to visit, please don't pressure me about it.
If you would like to have me visit your city sooner, we can always plan a Fly Me To You(or Bus Me To You depending where you are!) so that I can make seeing you a priority!
What forms of payment do you accept?
I can accept Etransfer or cash.
Do you require deposits? Can i prepay for our date?
I will only ever ask for a deposit if it's for a date three hours or longer, and I usually will not ask for much at all(approx. 10% of the full rate) or if it's an outcall that is a further distance than within the downtown core.
I do not accept prepayments of meetings, and I will not accept them if you offer. If you are wanting to get payment out of the way before you arrive to have our time together feel more authentic, you're welcome to send the full or partial rate up to two hours before our rendezvous is to begin.
Do you take clothing requests?
No, unfortunately I do not accept clothing requests.
I don't like the feeling of someone dressing me, and much prefer to wear what I feel most sexy and comfortable in. You can get a sense of what my lingerie and other clothing may look like from my photos.
Seriously, do not even try to ask.
I do accept makeup or hair requests within reason though!
What is your confirmation/cancellation policy?
When we make arrangements to meet, I will always give you a day and time to confirm by. You need to send the confirmation by this time, or within a half hour before or after the time given, or our rendezvous will be cancelled.
If you know you won't be able to confirm during the given time, please let me know and we can figure out something that works for both of us.
If you need to cancel our meeting for any reason, please let me know as soon as you're able to. For cancellations more than 24 hours in advance, there is no penalty, but if you cancel our meeting with less than 24 hours notice, I will require a cancellation fee. The amount will depend on what the length of our meeting was, I will let you know during communication.
It can be paid by etransfer or cash.
Your schedule says you aren't available the only days I'm free to meet! what can be done?
If you're only able to meet during a day when it says I'm not available for GFE meetings(such as the UNAVAILABLE days or ones listed for GLORY meetings) you can always contact me to see if one of those days I can be available to meet for. If wanting to meet for a time outside the scheduled hours, there will be a $20 fee for seeing you earlier or later than when I'm usually available.
Prebooking only if wanting to meet on unavailable days or times outside the schedule.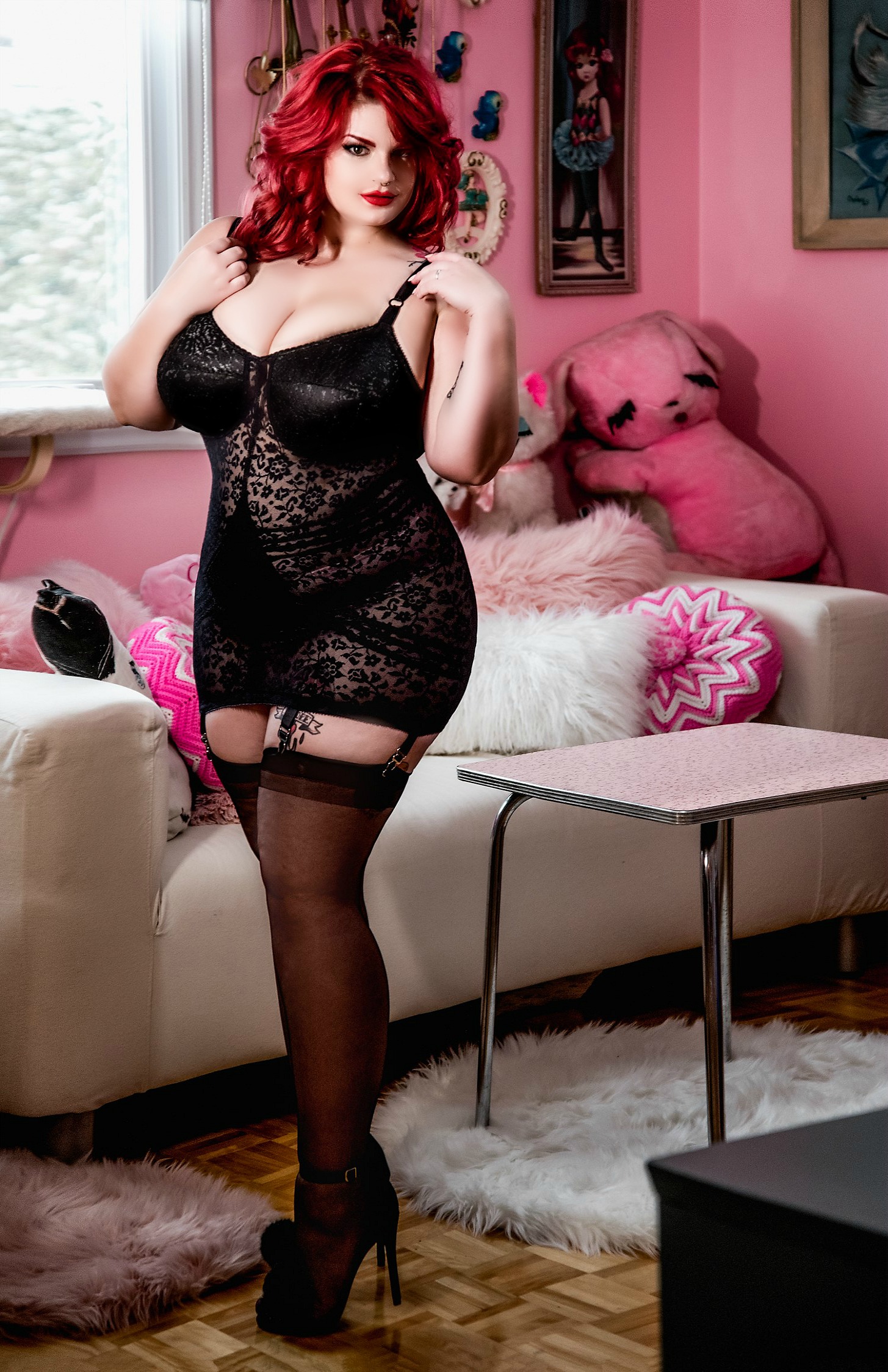 Do you cater to certain fetishes and kinks?
As I mentioned earlier, I'm quite open-minded, so I'm somewhat kink and fetish-friendly. The only thing is, similar to the clothing request issue, I enjoy myself most in an encounter when I'm comfortable and having fun. If your fetish is something I don't believe I will have fun participating in, or will be entirely comfortable acting out, I will say no. But by all means feel free to run it by me..you never know, it might be something I'm into!
As for dom/sub encounters, I do not, and probably never will offer sessions where I dominate or humiliate you. In the bedroom, I'm very much more submissive, and I'm not comfortable playing the role of a dom. As for you dominating me, I would very much enjoy that, but only if we have met more than once, and I feel comfortable with you, and I also feel comfortable that you will respect my limits when the time comes.
If you in any way try to be overly dominating or aggressive with me without first discussing it and my limits, I will end the session immediately.
You seemed so genuinely into our meeting! Maybe we could go out together sometime off the clock to see what chemistry might be there?
Nope, erase that thought from your mind completely.
I'd like to get you a gift! What sort of things do you like?
I love gifts! While I will never expect you to bring any, it's certainly a lovely surprise if you do :)
Some of my favourite things include:
Cat toys or treats(anyone who treats my cats is an instant favourite!)
Chocolate(just not dark chocolate!)
White, rose wine or champagne
Books(or gift cards to book stores)
Gift Cards(Amazon, Walmart, Canadian Tire, Ikea, Cineplex, Winners, Value Village)
Flowers or plants
Or really anything cool or interesting, I'm super easy to please with gifts, I'll usually just be happy you even thought to bring me something!